Decluttering Your Home
So you've made the first step and have decided to sell your home. So what's the next step?... START DECLUTTERING!
Here are some simple tips to get you started:
1. First things first, where are you going to store all of your items? If you're getting a storage unit...GREAT! If not, most people are more understanding if they see that you are packing items and putting boxes in the basement or garage.
2. Put all family photos or very personal belongings away. Art and decor that makes a home look "staged" can be okay, as long as they are not overwhelming. When in doubt if it's too much, it is.
3. Only leave out the items that you are going to be using most frequently. The dish soap is okay, the junk drawer of stuff you haven't used in two years isn't.
4. Clean out linen closets and bedroom closets. Only keep items that will be in season during your selling time. Otherwise, box it up and get it out of there.
5. Baskets and other organizers will be your best friend. When in doubt, throw it in a bin and stash it away.
6. Clean out the kitchen cabinets. Chances are that a buyer is going to look at them, and it's easier to picture your own items in there if someone else's aren't.
7. Is there extra furniture in the house that you're not using? Unless it's an extra bedroom, get that stuff out of there. The buyer will want to picture their own furniture in the room and might be overwhelmed with extra pieces.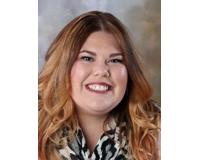 Author:
Kelcie Kerstetter
Phone:
419-706-8663
Dated:
August 20th 2018
Views:
165
About Kelcie: I have lived in several areas throughout my life, but I am always being drawn closer to the city of ...